Flex Massage "Digital Gift Cards"
Electronic Gift Cards are a quick and convenient way to send the gift of massage.
Click on the button below and follow these easy steps:
1. CHOOSE A DESIGN 
2. CHOOSE A DOLLAR AMOUNT
You have 5 options. The first 4 options cover the treatment fee and HST for our 4 most popular treatment lengths – 30, 45, 60, and 90 minutes. The 5th option is to choose a custom amount.
3. FILL IN THE "TO" AND "FROM" SECTION
Include your name, the recipient's name, and both of your email addresses. You can choose to send it instantly or at a future date. There is an option to include a personal message.
4. COMPLETE PAYMENT
Once the payment is complete you will receive an email confirmation, and the recipient will receive an Electric Gift Card with a redemption code (number). The value of the card will not expire, and there are no fees charged for redemption of the card.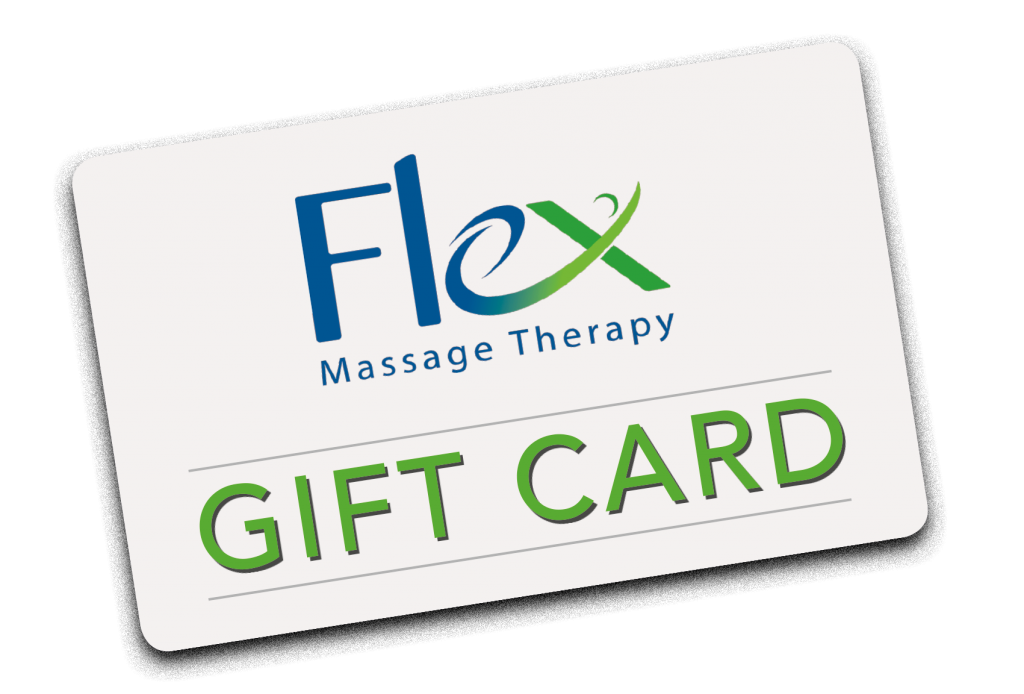 What We Do:
Swedish Massage including:
• Relaxation Massage
• Deep Tissue Massage
• Myofascial Release Techniques
• Sports Massage
• Trigger Point Therapy
• Pre and Post-Natal Massage
Other Specialties:
• Somatotherapy
• Reflexology
• Reiki